Ergodesk 204WW Comfort 180 x 80 cm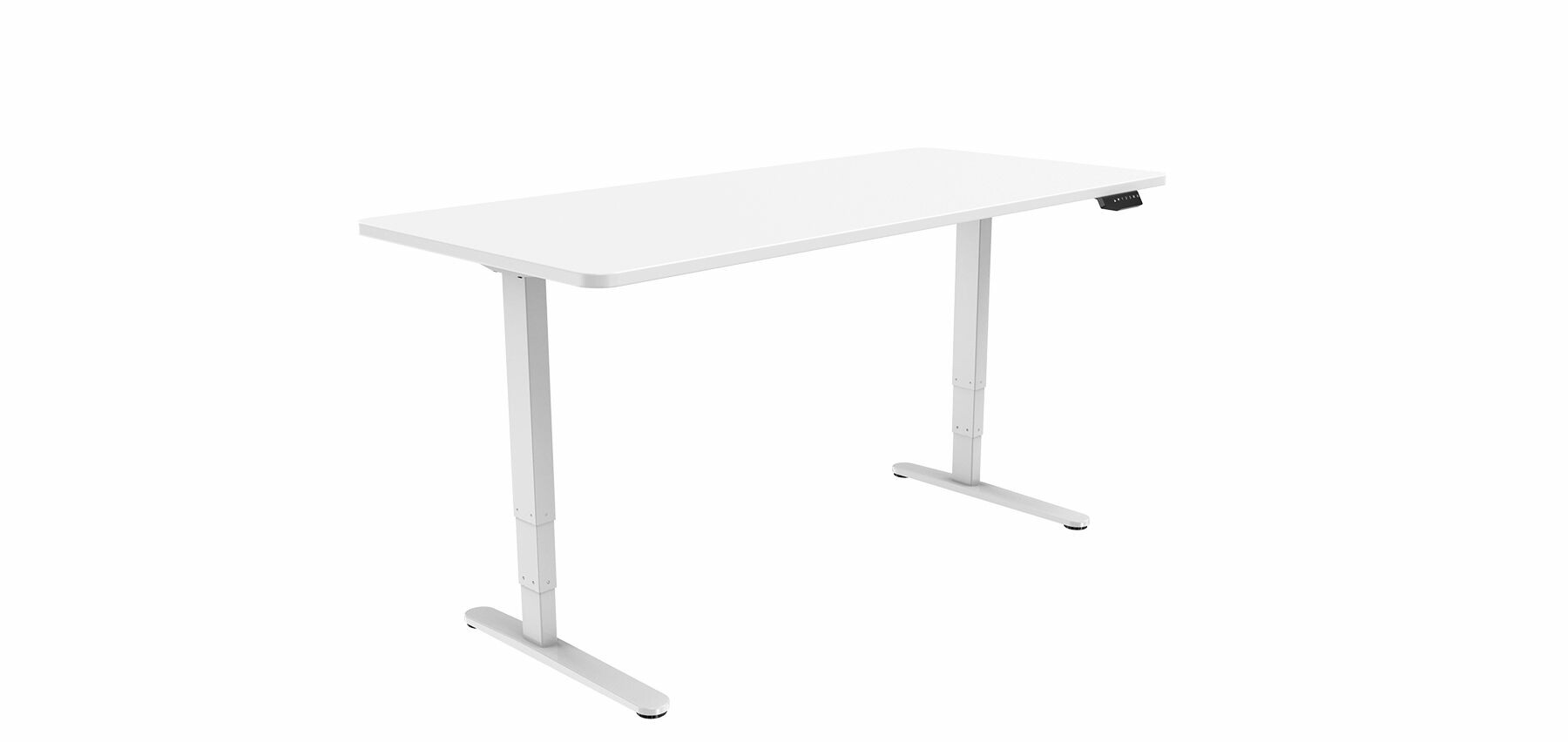 bbalanced Ergodesk
The Ergosdesk motorized desks offer you all the ergonomics you need in your workplace. Spacious, adjustable and customizable, they can be raised and lowered at the touch of a button. Enjoy the recording features of up to 3 positions, the sedentary alarm and dedicated cable storage spaces.
The office trays are made from Swiss wood in an eco-responsible approach, and are FSC and Bio Suisse certified. High quality and exemplary finish, they will be resistant to stains and other forms of wear for many years to come.
Main advantages :
Sit-stand ergonomics: improve the comfort of your employees thanks to electric sit-stand desks, relieving the many tensions associated with physical inactivity.
Electric feet: a simple press of a button allows you to precisely adjust the height of your desk.
Recording: Recording function for up to 3 preferred positions.
Safety: the motors are synchronized and offer automatic error and failure detection.
Sleek design: our various options in foot and top colours allow you to create the perfect aesthetic combination for your office.
Cable management: the baskets provided help you keep a visually clean space by storing the cables.
Technical specifications :
Model: bbalanced Ergodesk DAEDP204WW18 Essential
Material: Stainless steel
Color: White
Control box: Manual adjustment + 3 memory positions
Height range: 620 - 1250 mm
Maximum load: 125 kg
Number of engines: 2
Number of foot levels: 3
Speed: 38 mm/s
Overload protection: Yes
Cable management: Yes
Sedentary alert: Yes
Voltage: 100V - 240V
Duty cycle: 2 min. of use ON - 18 min. of rest OFF
Overvoltage immunity: Yes
Colour of the tray: white
Tray size: 180 x 80 cm
Plate material: Melamine
Warranty: 3 years
For more information, visit https://www.bbalanced.ch/en/
Date added: 2019-09-02 11:14:14 / SID: 1610146 / DID: